We Are Grab Haulier
Taking logistics in a new direction with an advanced platform for both 

Freight Forwarders & Hauliers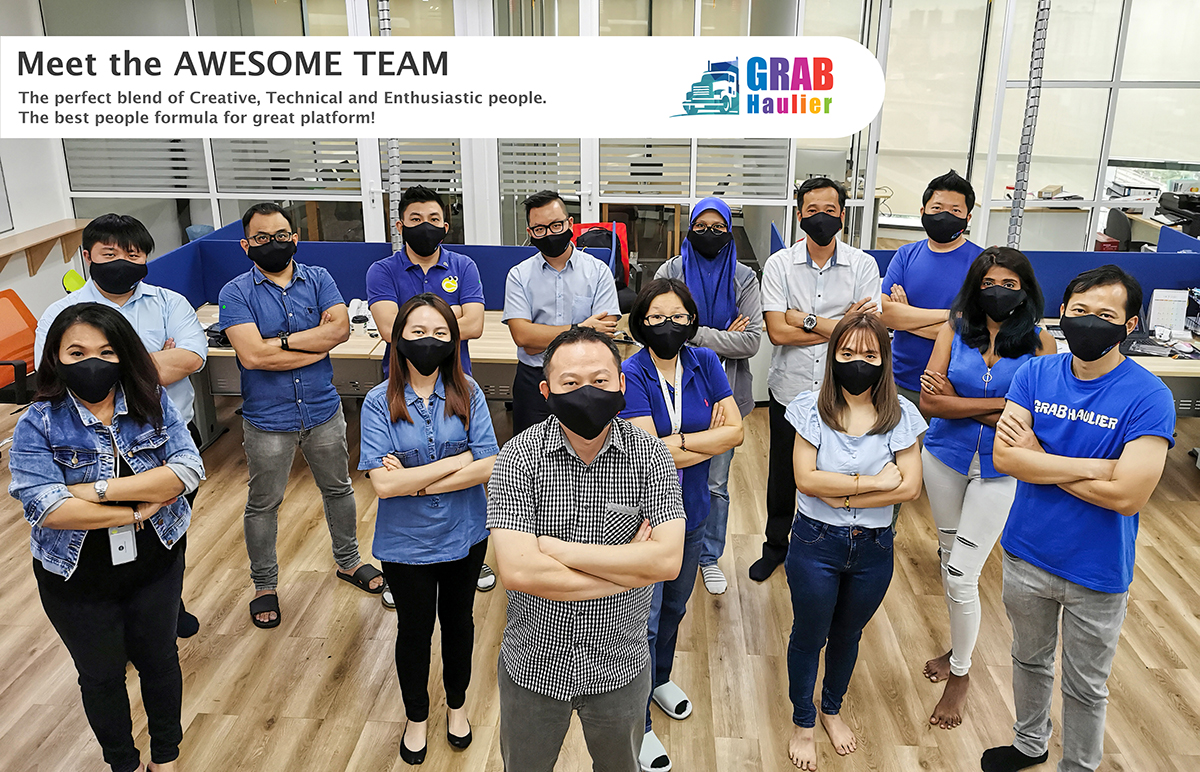 01
Transforming the Industry
The freight industry is the lifeblood of the economy yet it remains fragmented and antiquated. At Grab Haulier, we are working to bring the next revolution to this industry for all the players. Next-generation of logistics.
02
Empowering the Frontliners
Giving the frontliners such as your sales, operations and drivers the control, processes and tracking they need to excel in their jobs. No more manual tracking. No "dead-time". Being able to do their tasks whenever, wherever.
03
Together We Achieve More
As part of the community of freight forwarders & hauliers, join us as we head towards Industry 4.0 Logistic and not be left behind from this inevitable revolution.
Organising freight used to be a complicated process, vague and time-consuming. As the digital age knocks on our doors, time is changing. We understand the frustrations that came with organising a freight forwarding service, so we simplified it to suit both forwarders and hauliers. GRABHAULIER cloud-based platform gives you the power to request a quote, book a service and track its progress through our integrated carriers with schedule overviews. Hauliers Malaysia and hauliers klang valley would benefit greatly from our platform. There are many in the business who have troubles planning their transports and keeping them on the road. The longer the vehicles remain unemployed the longer it stays as a wasted resource. Hauliers Malaysia and hauliers klang valley can utilise our platform to manage and arrange for more jobs during periods your trucks are not in use. This maximizes their productivity and further increases its value as an asset.

As for the forwarders, not being able to secure a haulier will be a thing in the past. After the COVID-19 outbreak, many countries implemented lockdowns, which restricted global economic activity. Both freight fluidity and demand for freight forwarding services had to face a challenging time in the industry. Even as oil prices begin to rebound and stabilize, and markets are gradually shifting towards normality, the post-COVID-19 landscape will still present challenges. Forwarders not no longer need fret to secure hauliers malaysia and hauliers klang. The challenges once faced now have a digitized and simple solution where our platform serves as a beacon to connect multiple hauliers in the vicinity to complete the jobs assigned. The beauty of this arrangement allows forwarders to be less reliant on a single or a hand full of hauliers that would traditionally be the case. There will no longer be any worry if your hauliers can cater for huge orders or if they have vehicles available.

This is the digitization of our great industry to keep the world moving. Contact us for more information.
Hauliers Klang Valley, Malaysia