Ready to Get Started?
Ship your cargo in transparent and cost-effective way with us, a Haulage expert from Port Klang.
Get Started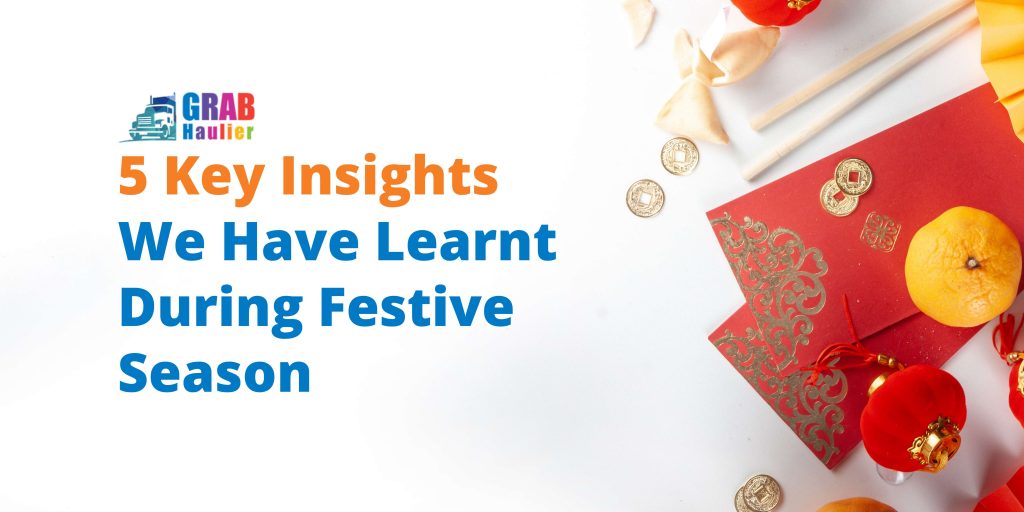 Many Freight Forwarders have experienced difficulties in finding Haulier or Haulage during the recent festive season. There are 2 key reasons cause the problems. Firstly, too many containers are sent during the festive season, which drives the customs clearance process to its maximum capacity and sometimes gets stuck. As a result, the shipment is delayed. Secondly, the vessel cut-off time remains during the festive season. During peak hours, it's even more intense for the Haulier to deliver the containers to the port.
As a Haulier expert from Port Klang, we understand the pain that our customers may be experiencing. To help alleviate this pain, we have five suggestions that we believe will be effective.
Pay full tariff for assurance
To ensure timely delivery according to the production schedule or timeline, freight forwarders must pay full tariff to the Haulier. Hauliers typically take a week to prepare for the festive season and allocate some space for emergency backup or hub. Optimizing these processes through effective planning and communication can help ensure smooth and successful shipping during peak periods.
Plan ahead and always have Plan B
Freight Forwarders should always plan ahead for custom clearance according to the closing date and provide some buffers for the delay. Besides, it is also essential to have a list of Hauliers you can work with as backup option.
Make a booking as early as possible
Once you have visibility of the job, make the booking as early as possible. For example, if the job is targeted for next week, you can make the pre-booking now.
Strong collaboration between Customers and Hauliers
When unforeseen circumstances occur, it is ideal to have the understanding and acceptance of customers and Hauliers to work together to ensure the delivery is completed successfully. For instance, when the customer strives to deliver the container within 24 hours, the customer's warehouse team should not limit the hours for the Haulier to pick up the container.
Look for a holistic platform provider
To ensure a smooth and efficient delivery process, it is essential to work with a holistic platform provider like Grab Haulier. With experience in managing container movement and helping clients overcome challenges during busy times like festive seasons, Grab Haulier is a reliable haulage service provider you can trust.
---
Grab Haulier is a well-known Haulage in Port Klang, if you have any questions or opinions about the information, don't hesitate to reach out to us. We hope that you will continue to follow us on
Facebook
and
Grab Haulier website
, give us a like and share with your friends for more informative and useful content in the future.