Ready to Get Started?
Ship your cargo in transparent and cost-effective way with us, a Haulage expert from Port Klang.
Get Started
If you have shipped your container by sea frequently, you might be familiar with unexpected additional charges from Demurrage and Detention. For others who hear this for the first time, we at Grab Haulier, a passionate Haulier in Port Klang help you understand the additional charge.
What is Demurrage & Detention (D&D)?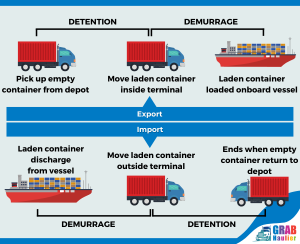 The Demurrage and detention (D&D) charges normally incur during the festive season, custom inspection, port congestion, warehouse congestion, etc. D&D charges have 2 main functions, (1) compensating the shipping line for the usage of its container and (2) motivating the merchant to return the container as soon as possible so that the shipping line can reuse it and have a fast turnaround.
However, although D&D charges benefit shipping lines, these charges are perceived as "unjust and unreasonable" for freight forwarders. D&D charges are the bread & butter of shipping line income.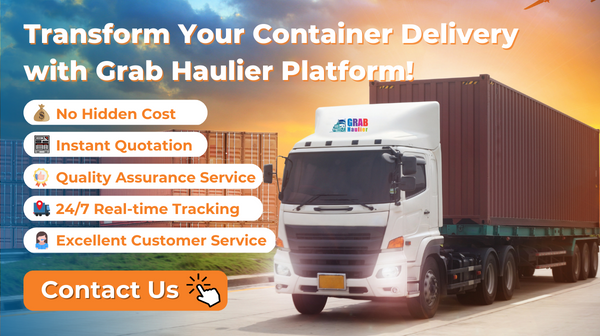 Demurrage vs Detention vs Port Storage: What are the differences?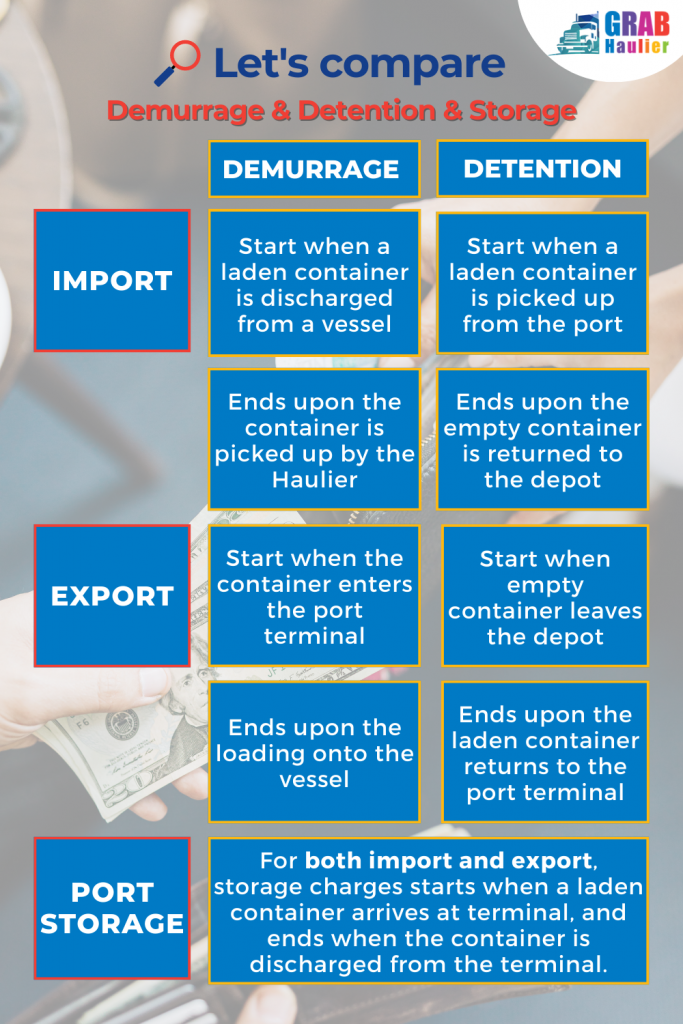 Do note that the storage charge is incurred for the storage space that the container occupies in terminal premises.
---
Where can I get more information about Haulage?
Grab Haulier is a well-known Haulier in Port Klang, do reach out to us to know more or if you have any key aspects of D&D charges to share with us! Else, stay tuned for our next article: "5 Tips to avoid Demurrage & Detention charges." Please follow us on Facebook and Grab Haulier website, like us and share with your friends.