Ready to Get Started?
Ship your cargo in transparent and cost-effective way with us, a Haulage expert from Port Klang.
Get Started
Did you know that side loader trucks typically unload from the left side?
Furthermore, did you know side loaders commonly accommodate 40ft trailers and effortlessly adjust to load 20ft Containers?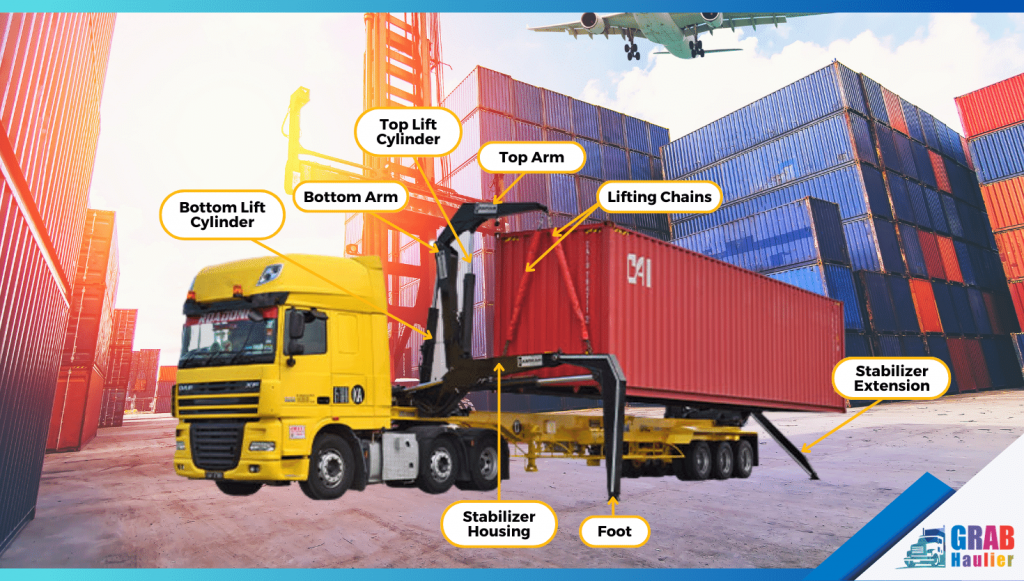 What is a Side Loader?
A Side Loader, also known as a Side Lifter or auto-loading trailer, is commonly utilized in construction, manufacturing, and distribution industries. These hydraulic cranes efficiently load, transport, and unload containers and other cargo.
How does the side loader load the shipping container onto the trailer?
Things you should know about side loader container operation
When considering a side loader container truck for container delivery and removal, it's crucial to think about the container door position based on the specific location you want the container placed. Whether the door's position facing front or back, planning accordingly will ensure a smooth operation and minimize any unnecessary adjustments on-site.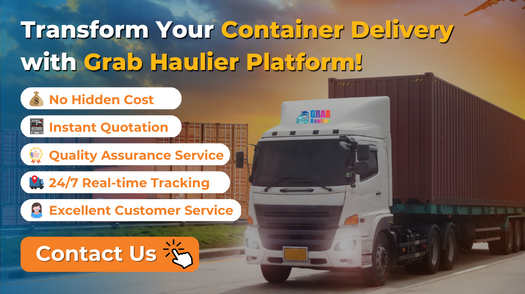 It's important to note that side loader container trucks typically unload containers only on the left side. This is because unloading containers from the left side allows for a consistent approach across different operations and warehouses.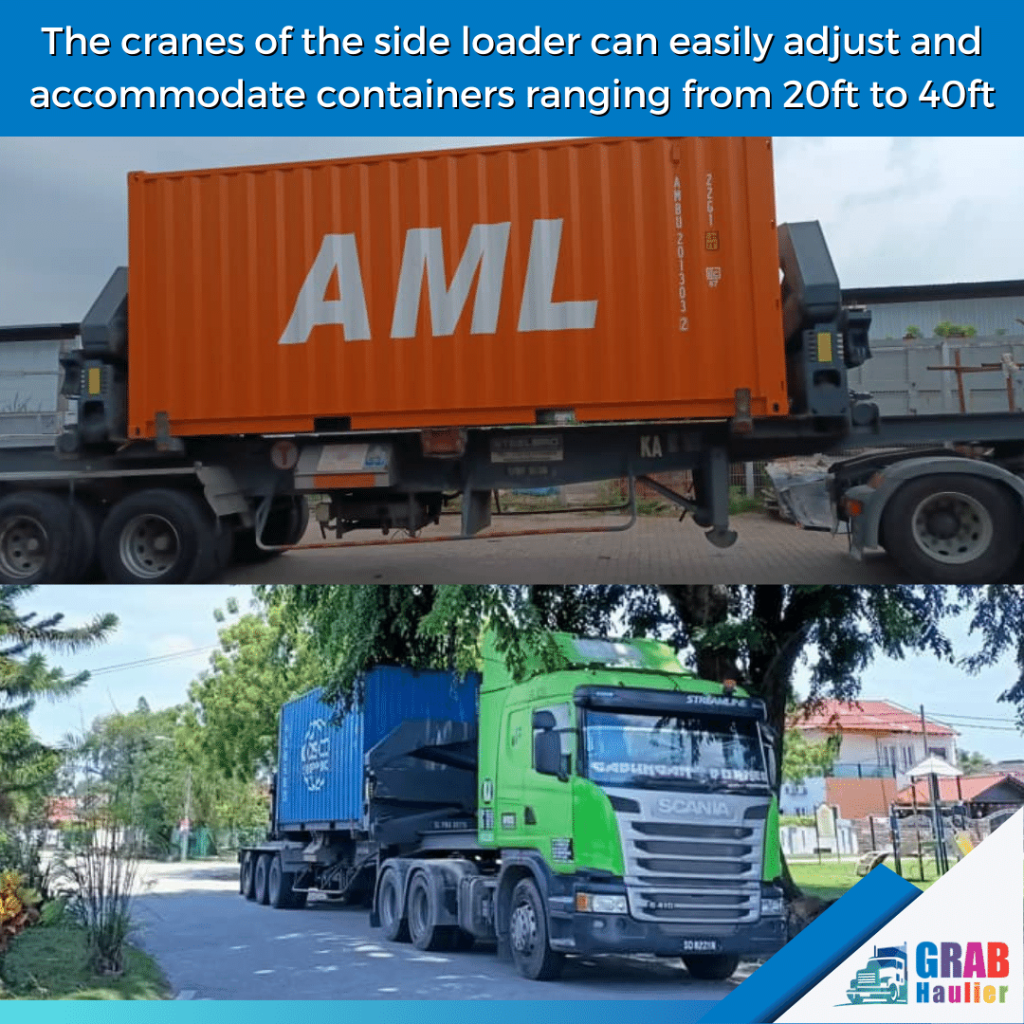 Moreover, side loaders have the ability to smoothly adjust and accommodate containers ranging from 20ft to 40ft, ensuring safety through a control mechanism such as a stop button. This is possible because the front and rear cranes can operate collectively or independently, providing flexibility and ease in container adjustments.
For information about Haulage Services in Port Klang, look no further than Grab Haulier. With our extensive experience and expertise, we provide reliable and secured haulage services. Feel free to reach out to us on Facebook and Grab Haulier website to know more about our haulage services and follow our social media pages.