Before we deep dive into the measures, you will take when your bill of lading (BL) is lost, stolen or damaged, we will first understand what BL is.
What is BL?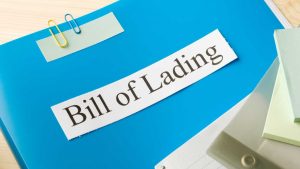 BL is a shipping document. It is like our air ticket or boarding pass, and it will be issued once the vessel departs from the port of lading. Note that the BL issue date is the same as the vessel departure date. The marine insurance authority will recognize it since it is also a legal document.
3 types of Bill Lading (BL)
The first BL is the original BL; normally the shipper will ask for the original BL when the consignee has not made any payment. The consignee needs to return 1 copy of the original BL to the shipping line for the exchange of the Delivery Order.
The second BL is telex BL. When the consignee has made the payment, telex BL will be used and original BL is not needed. The shipper can release the cargo. Do note that telex charges range from RM180 to RM250, thus it depends on the liner tariff.
Lastly, the seaway bill. Sea waybill is also issued when the consignee has made the payment. There are no charges applied, and you can save on telex fee and the international courier charge. Like telex BL, the shipper can release the cargo without the original BL.
In the event of pandemic or natural disasters such as flood and fire, telex and seaway bills are preferred. If you happen to lose the BL in a recent flood such as the Sri Muda flood and you had purchased insurance, you are protected even if you lost the BL. Many people did not opt for insurance previously as they wanted to save money on the shipment. When these unpredictable incidents happen, they cause lots of unwanted hassle.
What to do if BL is lost?
We have engaged with many major shipping lines. They advise these 3 essential steps to be taken.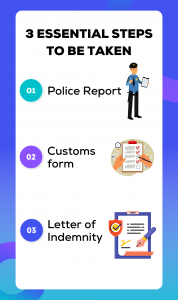 1. Make a detailed police report about the incident.
2. Provide bank guarantee of cargo value and the customs form upon requested by liner.
Take for example, if a customs form declares RM100K, the liner normally will request a bank guarantee ranging from RM100k to RM200k. Do note that the liner will hold the bank guarantee for up to a year or more. Thus, always negotiate with shipping lines on the amount of the bank guarantee and the holding period.
3. Letter of indemnity (LOI) from shipper consignee. Do note that normally, the format is provided by the shipping line.
---