After massive lockdowns and economic distress in early 2020, importers and exporters face a shipping crisis dealing with shipment delays and finding containers. Thus Grab Hauliers, an expert in haulage Port Klang, get our shippers covered with some reasons why your shipment is delayed.
Key reasons on why your shipment is delayed
Short of equipment
Sometimes the delay of container delivery is due to a shortage of equipment from your logistics provider. Depot will release the containers based on the first come first served basis, sometimes the haulier has to go and try 3 depots in order to get 1 container.
Take time for drivers to get vaccinated
Many drivers have to fork out some time to get themselves and their families vaccinated to be protected while making container delivery.
Bad weather condition
Most of the depots have no shelters. Thus, when it rains, most depots stop their operations. It is hazardous to continue lifting the containers under adverse weather conditions.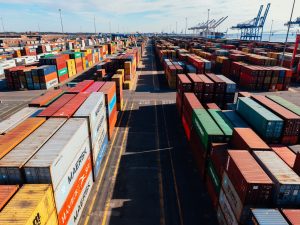 High Import Volumes
There is a record spike in import volumes from Asia to the US and Europe and booming e-commerce sales due to people buying online. As a result, ports are overloaded, and there is a lack of containers and equipment to handle cargo.
Crowded traffic conditions
Drivers might delay container delivery when they face peak traffic.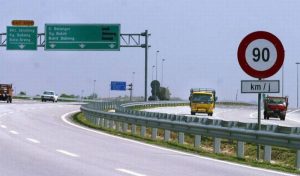 The speed limit of heavy vehicles
In Malaysia, all heavy vehicles are limited to a maximum 90km/h on the expressway and 60km/h to 80km/h on the federal and state roads.
What Grab Haulier can help you?
Grab Haulier understands our customers' needs and requirements. With our comprehensive solutions, we can help deliver your containers on time and reduce the delivery hassle. Please contact Grab Haulier for more information.
Stay tuned on Facebook, LinkedIn and Grab Haulier website for our upcoming articles!